OX3LX - OZ1DJJ


Earth
.
1963
I was born in Copenhagen Denmark, in March 1963. It was a very cold evening and snowstorm outside.
1977
As 14 years old I get my ham license(OZ1DJJ). From the beginning is was the strange propagation on VHF like auroral, ES and Trope etc, there was my main interests. Later I was member of OZ7UHF Club where interest was primly EME from 8 Meter Dish on 432 MHz.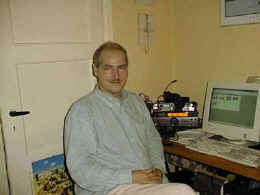 Billedtekst til photography af panter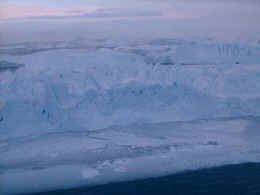 Icebergs photo by Christa OX3CO
.
1986
When I was 22 years old I try to search new opportunity on QRL, and move to Greenland. I was living there in South OX in a small town "Qaqortoq" for 2 1/2 years. In Denmark it was not legal to use 50Mhz, but in Greenland it has be permitted for many years and I was very excite to try this VHF band who was complete new for me.
I work a lot of new countries on 6m from WWL:GP60XR with 10 Watts and 5elm. Yagi. With help from local radio club OX3JUL we put OX3VHF Beacon back on air on 2m and 6m from the Island "Simiutaq". OX3VHF was original build to East Greenland "Danmarkshavn" but was taking out of service in 1984. In 1990 OX3VHF beacon was move to Qaqortoq and are now only QRV on 6m 50.045 Mhz.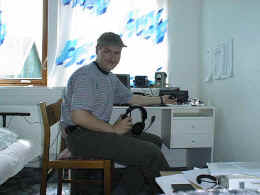 OX3LX in GP60 Qaqortoq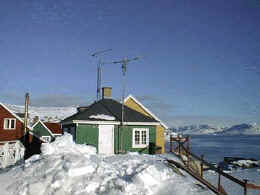 OX3JUL Club Station in Qaqortoq
In 1988 one of my good

radio

friend OZ1FDH-Claus was visiting me, and we try to work EME(earth moon earth) on 2m with a single 10 elm Yagi and 500 watts from 4CX250b and no preamp. We work W5UN and KB8RQ. After these QSO we talk about, of course over couples of beers to make a larger EME DXpedition , this beer talk was resulting of OX2K DXpediton in year 2000. Thanks to OX3LG and OX3HI without them we never have see DXpediton in this scale.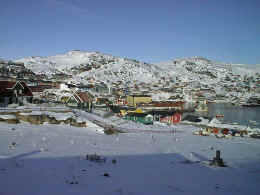 Harbor in Qaqortoq south Greenland
OX3LX in GP

36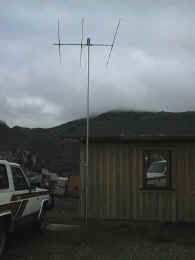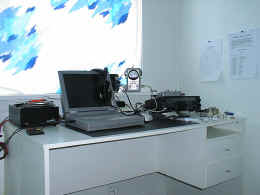 OX3LX in GP60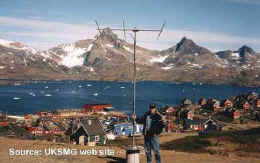 OX3LX in HP15 Tasilaq
1989
After almost 2½ Years in South Greenland it was time to return to the real world so I move back to Denmark but stay in the same company , and my QRL still keeping sending me to Greenland for time to time so I am (OX3LX) still QRV from different location on East, West, North and South Greenland.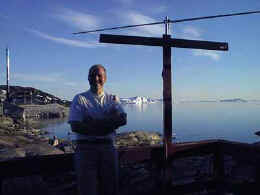 OX3LX in GP39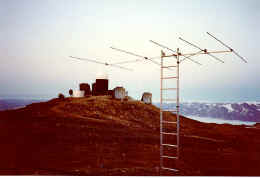 OX3LX in GP36
1990
One of my trip during my work was taking me to East Greenland WWL: HP90 this is nearest point to Europe you can get to in Greenland. It was my plan to try work MS(metor scatter) on 144Mhz. I did work SM2CEW and LA0BY and GM on High speed CW 1000lpm with 350W and 10 elm yagi. during persiderne in August.
1991-1999
I have been active on 6m from many different location some places nothing or only a few QSO but anyway I still manage to put some stations in my log. Status in 1999 was about 848 6m QSO's all on Es or AuE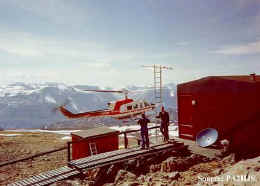 OX3LX in GP36 DYEONE
Home of OX3SIX Beacon HP15
1999
In some years I have wonder how many openings on 6m there never have been discover during low activity from OX, I did have this idea to setup a 6m beacon on the East coast of Greenland to see how many openings there was from there. From East Greenland it is possible to reach Europe on single ES'hop. OX3LG Michael did start to work in same QRL as me. I did tell Michael about my beacon ideas and after a week or so Michel told me he was starting to build new beacon. Project plan was to put new beacon with call OX3SIX into service in 1998 but during bad weather (ice and snow) is was not possible, so in 1999 Michel OX3LG and OX3UB Birger install new OX3SIX/B in 1500 Meter A.S.L QRG: 50.012 Mhz, PWR:100W and Dipole.
2000
OX2K DXpedtion was a great success we where very lucky with propagation on 6m where we work about 460 QSO and on EME 2m:40 QSO 70cm:40 QSO and on 23cm: 175 QSO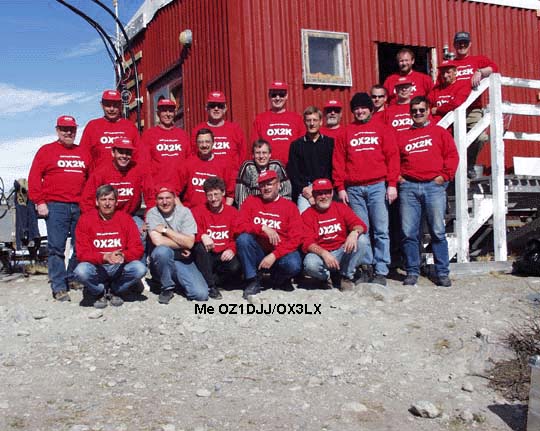 Crew of OX2K EME/HF DXpedition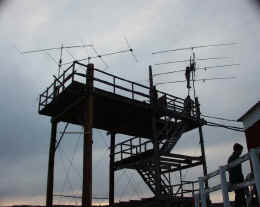 OX2K 2 x 6M Yagi + 4 x9wl for 70cm EME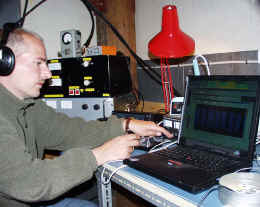 OX2K Opr. OX3LX on 432Mhz EME